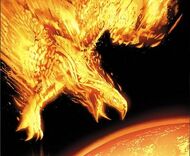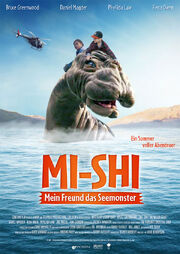 Mishi (real name Michele), formerly known as phoenix_seraphim, is a Tales forum member. Well known for her talents in sig-making, she is well loved and respected by the Tales and Skype community.
She is also know for her expertise in the Arts, with a specialty in Broadway musicals. She is, indeed, a very talented singer.
She doesn't like your girlfriend, and thinks you need a new one.
MapleStory
Edit
Mishi was a part of the MapleStory fad for a long time. She created the phishspear trend, and was often photographed with her beloved phishspear phishy. She had a Pyro mage named Seraph and a bandit-to-be named Phoenix. She played in both Maple Beta and Maple Global. After quitting Maple due to her inability to sign on through her Macintosh, she came back for a few days a year later on her prettyful Sony Vaio. But it was boring, so she quit again.
Music tastes
Edit
Mishi's music tastes are a source of much hatred in the Skype chats as she loves Broadway musicals, leading them to believe she loves gay men (which she does) and giving away her status as a resident of New York City. Some of the music she likes aside from Broadway is as follows:
AC/DC
The Beatles
Ben Folds
Beyonce
Billy Joel
Bob Dylan
Bob Marley and the Wailers
Bruce Springsteen
Christina Aguilaira
Fountains of Wayne
Frank Sinatra
Frankie Valli and the Four Seasons
Franz Ferdinand
HaZamir
James Taylor
Queen
The Red Hot Chilli Peppers
Stephen Lynch
Three Dog Night
U2
The White Stripes
Patrick Wolf
Mishi is an admitted servant of the Great Phoenix Wright Goddess Morgan. However, she has more than once defied Morgan's holy name. The first and most noteworthy time was her infamous 2-4 Morgan theory. The second was her blasphemous post in MasterT's birthday thread. Despite these blunders, Mishi remains Morgan's most loyal certain and her most hired. It was later revealed that Mishi has a twin sister named asgarda (Warning: Phoenix Wright 3 spoilers) on the Court-Records.net forum. Take extreme caution when talking to Mishi, or she'll put in a bad word with Morgan.